Poor quality counterfeits with misprinted covers and pages are being sold on amazon.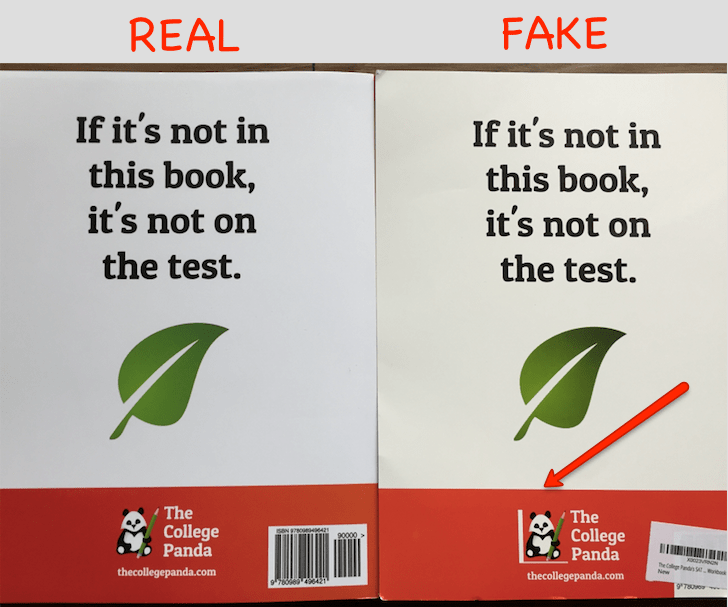 As you can see, "SCHOOLBAG" is a 3rd party seller who has taken over the default buy link to distribute misprinted counterfeit copies of The College Panda books.
Normally, the buy box says Ships from and sold by Amazon.com for authentic copies. Note that "Fulfilled by Amazon" is not the same as "Amazon.com" being the seller.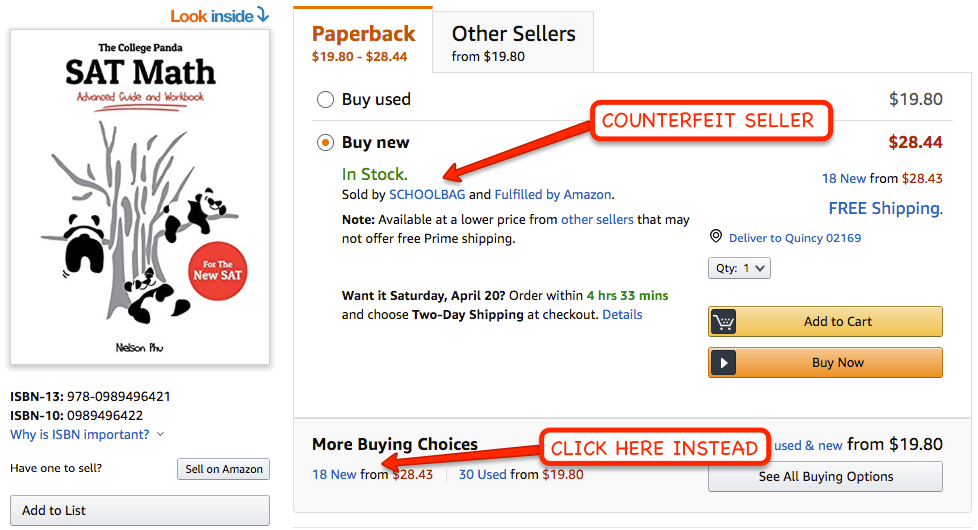 To avoid the counterfeits being sold, click the New link under More Buying Choices.
Then click Add to Cart with Amazon.com being the seller.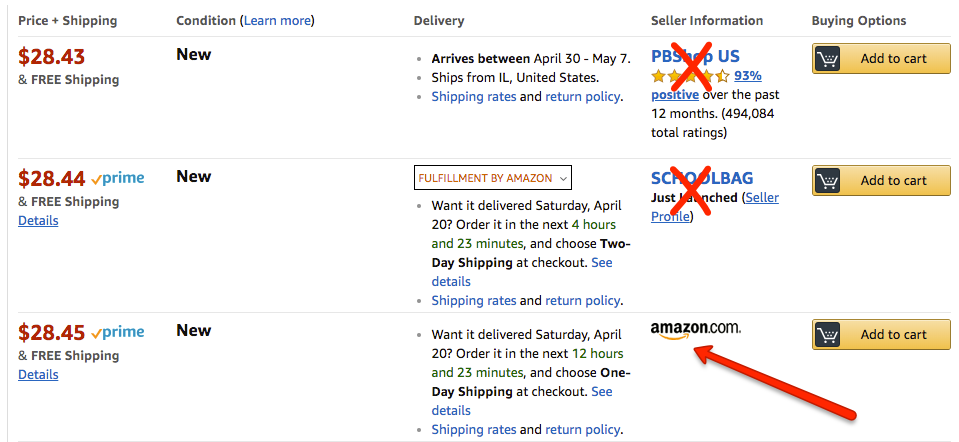 Thank you for supporting authentic copies of my work!